THANK YOU FOR VISITING OUR WEBSITE!
The Gamblers Band is a four-piece band that plays a wide variety of recognizable covers and great originals that audiences have enjoyed for years. Alan Gilbert is a talented singer, songwriter and teller of tales. The band was formed in 2016, and Alan's songs have been featured on The Tony D. Now TV show and on WNCW's Local Color. Stages played include The Double Door Inn, The Festival in The Park, The Stanly County Fair and The Stage Door Theater at The Blumenthal as well as many breweries, restaurants, bars and private events. We are a versatile band and can also set up and perform as an acoustic duo, or trio.
We are an affordable, dependable, tight well-rehearsed group of professional musicians whose goal is to make the best music possible. Our high energy show will get the crowd moving with the performance guaranteed to create lasting memories. The soulful vocals, tasty guitar licks and rocking rhythm section will make your event special. All songs are danceable and guaranteed to lift people up with joy. The variety of music is Folk, Country, Blues, Surf, Psychedelic and just good old Rock and Roll.
Jezebel - 10/9/20 - Stanfield NC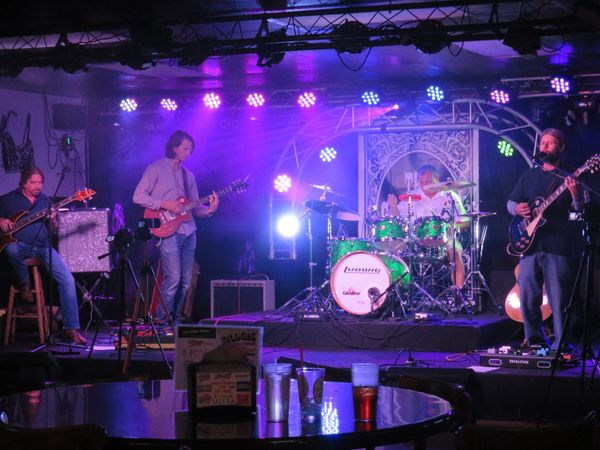 BAND FOR HIRE - NOW BOOKING gamblersbandnc@gmail.com
The Gamblers Band was formed in 2016 by Alan Gilbert.
 
You are visitor number: 3028